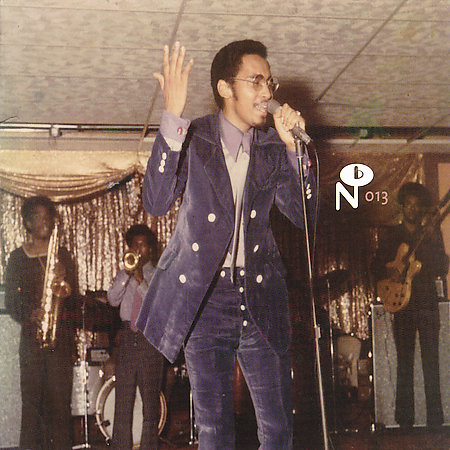 I recently invested in a large vinyl order from Luv n Haight records.   I also have been subscribing to the Numero Groups record subscription and have received some real cool records from them recently.  Both these label release very obscure and wonderful music.  Much of it in the funk, soul and rare groove vein.  I also recently watched an amazing documentary about Ahmet Ertegun called "The House That Ahmet Built".  A very forward thinker, Ahmet built Atlantic Records by focusing on a vision of the future of music that was rock and roll, soul and funk.  He possessed great intelligence and insight in identifying and releasing great soul music.  With all of that inspiration, this week's Twisted Groove features a bunch of rare groove, soul and funk from all the above sources among many others.  It is a super fun show. It is outta sight and dynomite.
http://www.ubiquityrecords.com/shop/categories/Music/Label/Luv-N%27-Haight
http://www.pbs.org/wnet/americanmasters/episodes/ahmet-ertegun/atlantic-records/97/
(
download mp3
)
I
Stargazer – Ray Barretto / Can You Feel It?
She's A Burglar – Howard Tate / Howard Tate
Crumbs From The Table – The Young Disciples / Eccentric Soul
My World Tumbles Down – The Patterson Singers / The Patterson Singers
Sinner Man – Gospel Supremes / Local Customs: Down River Revival
I'll Be Around – The Spinners / Soul Train Super Tracks
Young, Gifted and Black – Aretha Franklin / Young, Gifted and Black
II
I'm Thankful (Part 1) – Spanky Wilson & The Quantic Soul Orchestra / I'm Thankful
I'm So Thankful Lucky 13 Radio Spot – Eugene Blacknell/ We Can't Take Life For Granted
Get In A Hurry – Eugene Blacknell/ We Can't Take Life For Granted
Something's Different (long edit) – The Propositions / Funky Disposition
Ain't No Woman – Four Tops / Soul Train Super Tracks
Back To Funk – Robert Lowe / Searching For Soul
Lord Help Me – Amnesty / Free Your Mind
I Can Deal With That – Doc Edwards / Searching For Soul
Funky Stuff – Kool & The Gang / Soul Train Super Tracks
(
download mp3
)
III
Midnight Train To Georgia – Gladys Knight & The Pips / Soul Train Super Tracks
Sugar Daddy Part 1 – Betty Padgett / Betty Padget
In The Bamboo Grove – The Bamboos / Slip It Up
Ashamed – Black Merda / Black Merda
Let Them Knock – Sharon Jones & The Dap Kings / 100 Days, 100 Nights
Up From The South – The Budos Band / The Budos Band
IV
James Brown Medley ("I Made A Mistake/Lowdown Popcorn" edit) –The Apollo Commanders / Cold Heat
Soul Buster Pt. 1 – The Mighty Imperials / Thunder Chicken
Party On 4th Street – Black Nasty / Funky Funky Detroit
I'm Hungry – Johnny Morisette / Super Cool California Soul 2
I Am Somebody – Johnny Taylor / One Step Beyond
V
Miss Lucifer's Love – Funkadelic / America Eats It's Young