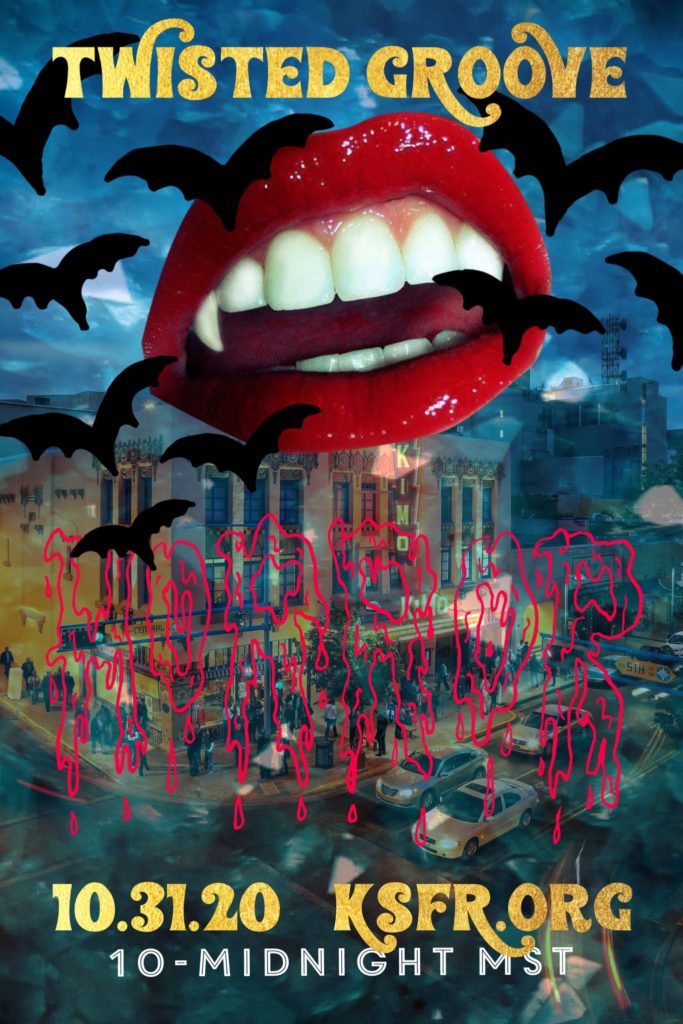 This week's Twisted Groove, happened on that most Hallowed of Eves, just a few nights before the presidential election. With the help of Angus and Dana we created a spooky genre hopping show! We had a blast spinning it, so we hope you enjoy! Featuring tracks from Dusty Springfield, Arctic Monkeys, Alice Cooper, Ministry, Goblin, The Birthday Party, Handsome Family, The Cramps and more…
….
Hour 1
ARTIST TRACK ALBUM
Rod Serling : Night Gallery Intro : Night Gallery (1969)
The Birthday Party : Funhouse : The Birthday Party Live 81-82
The Specials : Ghost Town : More Specials
Alice Cooper : I Love The Dead : Billion Dollar Babies
Michael Andrews : Manipulated Living : Donnie Darko Soundtrack
Mike Oldfield : Tubular Bells : The Exorcist Soundtrack
Arctic Monkeys : Red Right Hand : Bonus Track / Japanese Release Humbug
Elizabeth Montgomery as Serena : I'll Blow You A Kiss In The Wind : Bewitched
Screamin Jay Hawkins : I Put A Spell On You : single
Edgar Winter : Frankenstein : They Only Come Out At Night
Goblin : Suspiria Theme : Suspiria Soundtrack (1977)
Rudimentary Peni : The Evil Clergyman : Cacophony
Tears For Fears : Mad World : Donnie Darko Soundtrack
John Murphy : 28 Days Later Theme : 28 Days Later Soundtrack
….
Hour 2
ARTIST TRACK ALBUM
Ministry : Every Day Is Halloween : Twelve Inch Singles (1981–1984)
Handsome Family : Far From Any Road : Singing Bones
Nick Cave & Neko Case : She's Not There : True Blood: Music From The HBO Original Series Volume 3
The Cramps : Human Fly : Off The Bone
Season Of The Witch : Donovan : Sunshine Superman
Careful With That Axe, Eugene : Pink Floyd : B-Side Point Me At The Sky
Dusty Springfield : Spooky : Dusty… Definitely
Howard Stafford Huntsberry : Higher & Higher : Ghostbusters II Soundtrack
Andre 3000 : Dracula's Wedding feat. Kelis : Speakerboxxx/The Love Below
Childish Gambino : Zombies : Awaken, My Love!
ELO : Evil Woman : Face the Music
Echo & The Bunnymen : The Killing Moon : Ocean Rain
John Carpenter : Halloween 2018 Triumphant : Halloween Soundtrack (2018)
Rod Serling : Night Gallery Outro : Night Gallery