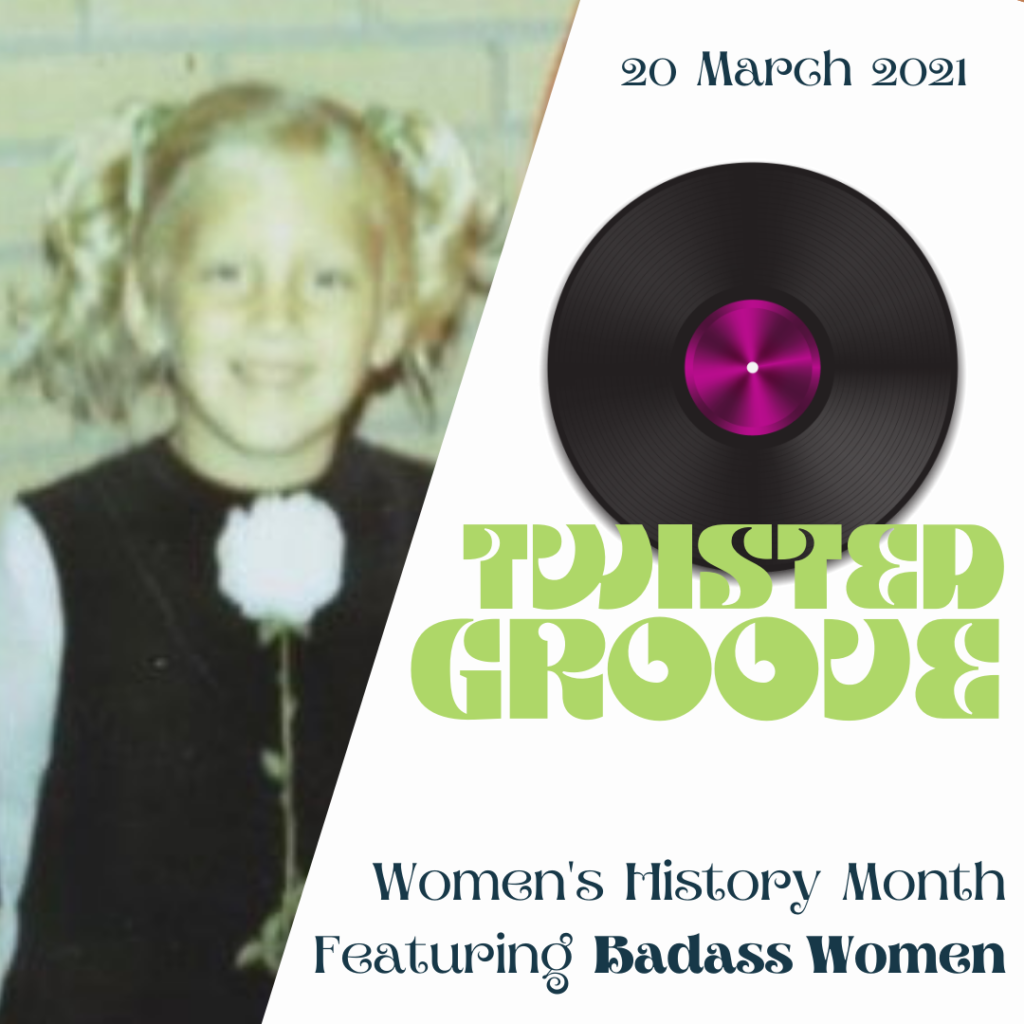 Tonight's Twisted Groove celebrates Women's History Month. Pretmoble helped me create this two-hour show of Badass Females.
….
FULL SHOW
ARTIST : TRACK : ALBUM
Haley Mills : Lets Get Together : The Parent Trap
The Linda Lindas : Monica : The Linda Lindas EP
Janis Joplin : To Love Somebody : I Got Dem Ol' Kozmic Blues Mama
Le Tigre : TKO : single
Nice As Fuc@ : Cookie Lips : N.A.F.
Blondie : Rapture : Rapture EP
BREAK
Sinead O'Connor : Mandinka : The Lion & The Cobra
Bonnie Raitt : Burning Down The House : Live
Beth Orton : Ooh Child : The Other Side of Daybreak
Liz Phair : Never Said : Exile In Guyville
Lucinda Williams : Straight To Hell : single
PJ Harvey : Dress : Live
Neko Case : Hex : Live From ACL
BREAK
The Linda Lindas : Rebel Girl : Moxie
X-Ray Spex : Bondage Up Yours : single
The Regrettes : Fox On The Run : AV Undercover
Pretenders : Precious : Pretenders
Exene/Ol 97's : Four Leaf Clover : Too Far To Care
Hazaldine : Summer Wine : How Bees Fly
Nancy Sinatra : Ladybird : Nancy & Lee
Linda Ronstadt : Tumbling Dice : Live
BREAK
Nina Simone : Feeling Good : single
The Raincoats : Lola : The Raincoats
Wye Oak : Strangers : AV Undercover
Dusty Springfield : Spooky : single
Stereolab : Barock-Plastic : Electrically Possessed (Switched On Volume 4)
Staple Singers : I'll Take You There : Be Altitude/Respect Yourself
Neneh Cherry : Buffalo Stance : Raw Like Sushi
Donna Summer : Last Dance Extended : Last Dance