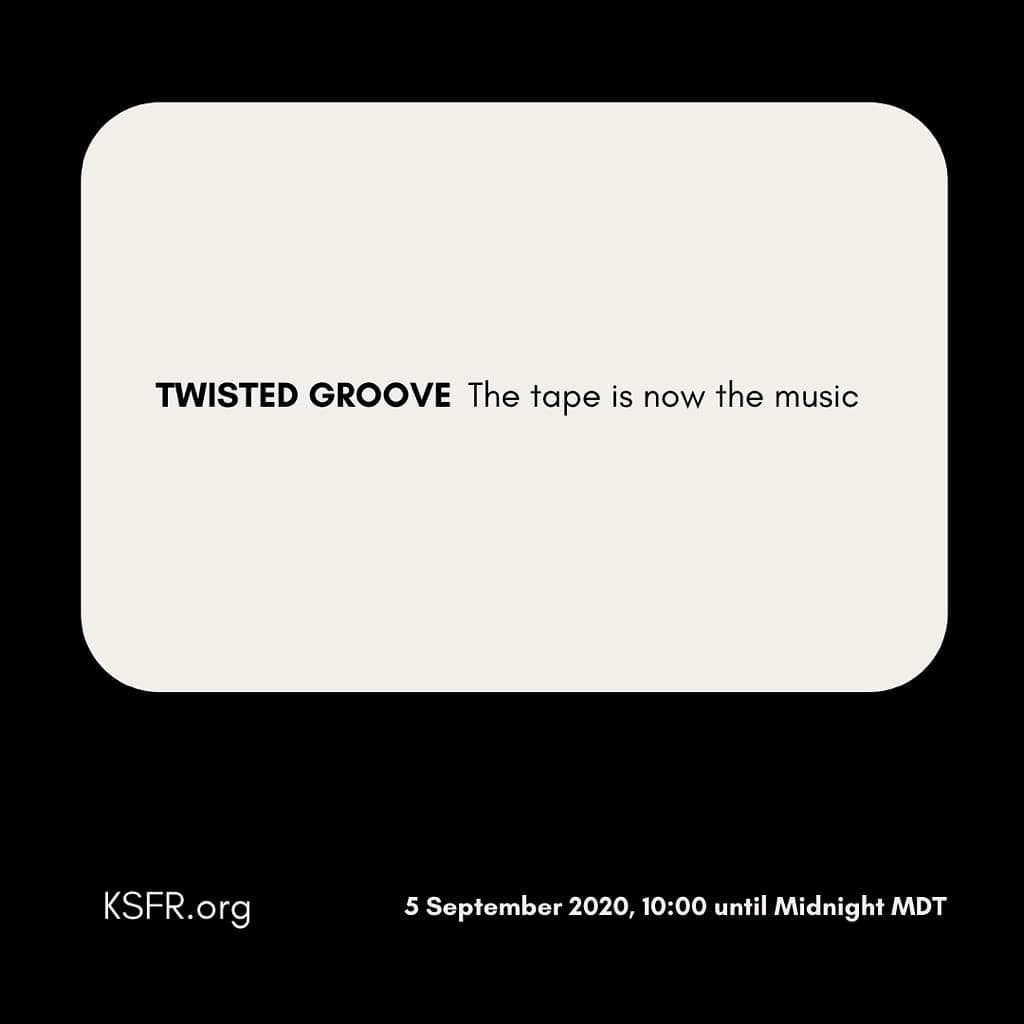 This past week's Twisted Groove is an Enoesque show. I define that as music created by Brian Eno, Music produced by Brian Eno or music that would be in the record collection of a Enophile.
Hour 1
ARTIST TRACK ALBUM
Brian Eno : Fractal Zoom (Small Country) : Fractal Zoom EP
Roxy Music : Beauty Queen : For Your Pleasure
Laurie Anderson : Rhumba Club : The Nonesuch Collection (Uncut 2004-03)
David Byrne : Big Business : The Catherine Wheel
Phil Manzanera : Green Spikey Cactus : 6:00pm
Brian Eno : The Great Pretender : Taking Tiger Mountain (By Strategy)
David Bowie : Art Decade / Weeping Wall : Low
John Cale / Brian Eno : Spinning Away : Wrong Way Up
Daniel Lanois : Ice : Arcadie
Peter Gabriel : Only Us : Us
Harold Budd : The White Arecades [Edit] : Budd Box
….
Hour 2
ARTIST TRACK ALBUM
Brian Eno : Windows 95 Startup Sound Remixed : Windows 95 Startup Remixed
Eno/Byrne : Mea Culpa : My Life In The Bush Of Ghosts
Devo : Gut Feeling : Q: Are We Not Men? A: We Are Devo!
Adrian Belew : Of Bow and Drum : Live Overseas
King Crimson : Industry : Absent Lovers Live in Montreal 1984
Mark Isham : Spanish Key [edit] : Miles Remembered The Silent Way Project
Brian Eno : Just Another Day : Another Day on Earth
Kate Bush : Hello Earth : Hounds of Love
Talking Heads : The Overload : Remain In Light
John Hassell / Brian Eno : Griot (Over Contagious) Magic : Fourth World Music Vol I: Possible Music
Fripp Eno : Meissa [Edit] : The Equatorial Stars