2020 Releases and Old Gems
December 12th, 2020
Posted in indie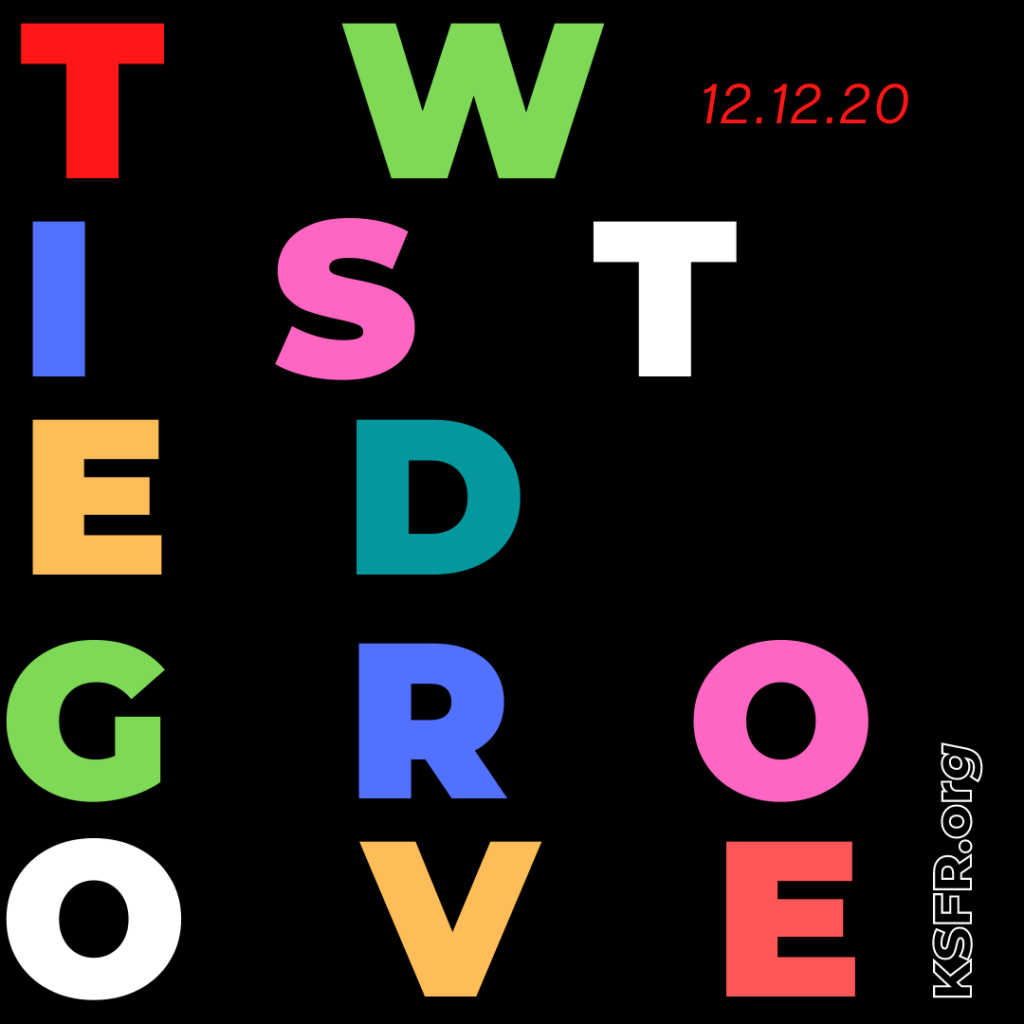 This week's Twisted Groove I play some random tracks released in 2020. For the most part I don't do favorite lists so these are just tracks that were in my queue recently. I pepper that with some older gems. I finish off the show with some tracks from the recently departed Harold Budd.
….
Hour 1
ARTIST TRACK ALBUM
Mick Harvey : Come Into My Sleep: One Man's Treasure
Mark Lanegan : Brompton Oratory : Imitations
Sufjan Stevens : America : The Ascension
Blake Mills : Vanishing Twin : Mutable Set
Black Keys : Gold On The Ceiling : Electro-Vox Version
BREAK
Nick Cave and The Bad Seeds : Jubilee Street : Distant Sky Live EP
Paul Weller : Brushed : The Black Barn Sessions
Japandroid : Jack The Ripper : single
Phoebe Bridger : Chinese Satellite : Punisher
Sharon Van Etten : People Ain't No Good : Triple J Like A
….
Hour 2
BREAK
Bright Eyes : Mariana Trench : Down In The Weeds, Where The World Once Was
Lambchop : Golden Lady: Trip
James Elkington : Ever-Roving Eye : Ever-Roving Eye
My Morning Jacket : New Morning : Does Xmas Fiasco Style
Alex Izenberg : Requiem : Cavern Chateau
Fontaines D.C. : Dublin City Sky : Brixton Academy
BREAK
Lemonheads : Straight To You: Varshons 2
Nick Cave And The Bad Seeds : Henry Lee : Murder Ballads
PJ Harvey : We Float : Stories From The City, Stories From The Sea
Harold Budd/Cocteau Twins : She Will Destroy You : The Moon And The Melodies
Harold Budd/Cocteau Twins : Why Do You Love Me : The Moon And The Melodies
Harold Budd/Brian Eno : An Arc Of Doves : Ambient 2/The Plateaux Of Mirror