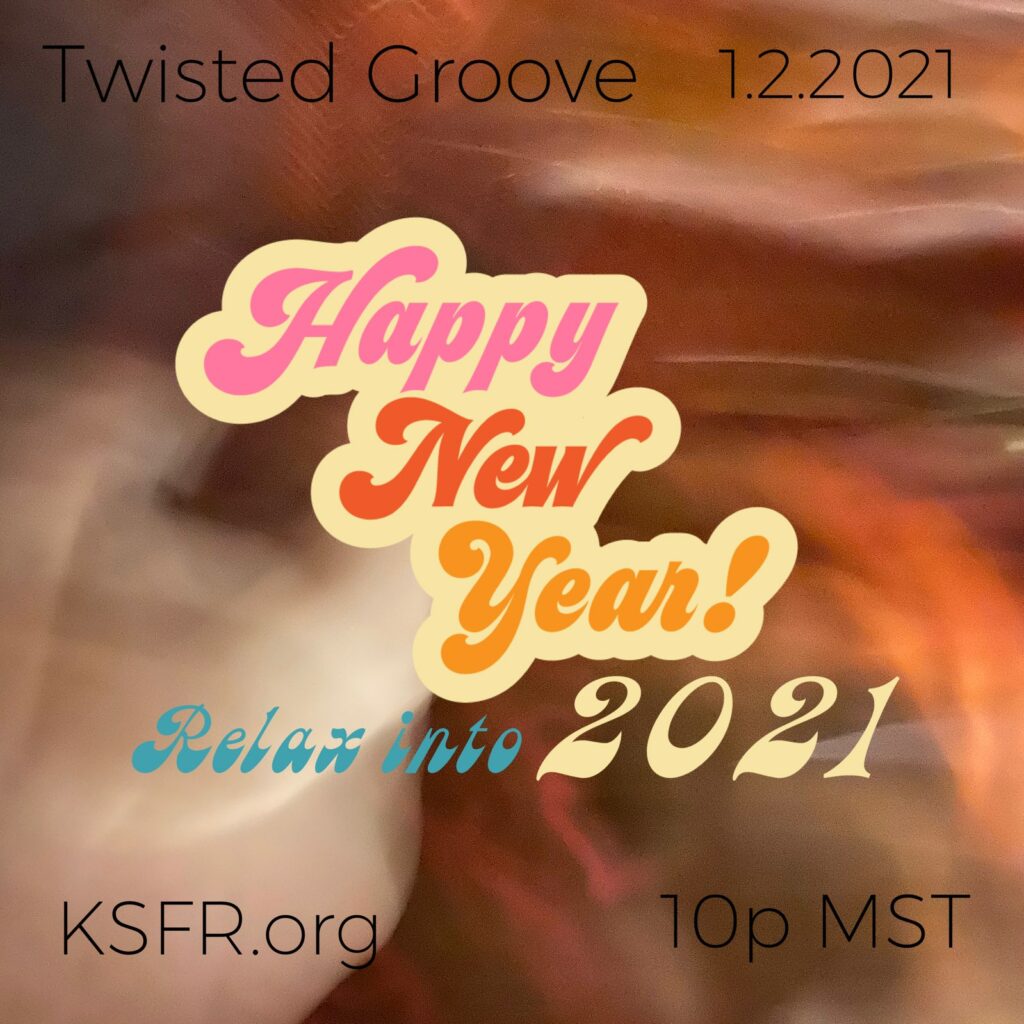 For the first Twisted Groove of 2021, I wanted to ease into the year. I play a relaxing blend of music styles. You will hear tracks from Bang On A Can, Arvo Pärt, Brian Eno, Can, Four Tet, Gotan Project and more…
….
Hour 1
ARTIST : TRACK : ALBUM
Bang On A Can : 1/1 : Music For Airports
Brian Eno : Stars (Spinifex Extended Mix) : ¡Esquivel!* – Apollo
BREAK
Bill Laswell Axiom Ambient : Flash In The Pan : Lost in the Translation
California Guitar Trio : Ciaccona : Yamanashi Blues
Brian Eno : Shadow : Ambient 4/ On Land
….
Hour 2
ARTIST : TRACK : ALBUM
Arvo Pärt : Tabula Rasa Concerto For Two Violins, Prepared Piano and String Orchestra : Tabula Rasa
David Bowie : Moss Garden : Heroes
BREAK
Can : Animal Waves : Saw Delight
Four Tet : My Angel Rocks Back And Forth : My Angel Rocks Back And Forth EP
Gotan Project : The Man : Reset
Sinead O'Connor : Some Day My Prince Will Come : Stay Awake (Hal Wilner)
Tangerine Dream : Remote Viewing : Exit