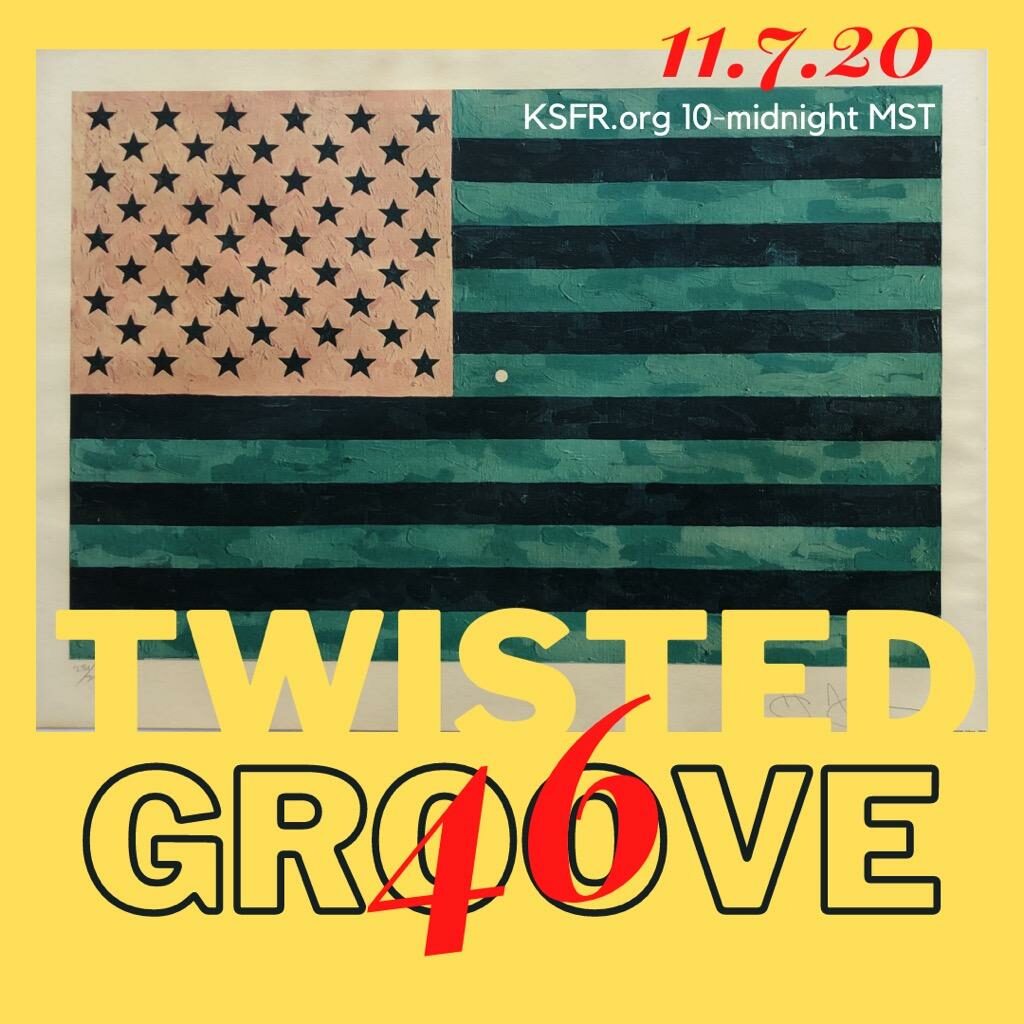 This is Presidential election week 2020. I start out with a remix of Paula White's Trump Reelection Prayer Service. If you have not heard her speaking in tongues for Trump then you need to and this remix came out really well. Throughout the show I play new releases in a bunch of different genres. I play new tracks from Anthony Attalla, Sego, Sharon Jones, Mr Gnome, Always, Jules Shear, Jim White, Katy J Pearson and many others.
….
Hour 1
ARTIST TRACK ALBUM
Paula White : Trump Reelection Prayer : video
Anthony Attalla : Atlas (mixed with above track) : single
Till Von Stein & Tender Game : You & I : single
Duval Timothy : Like : Help
Laurence Anne : Say Hello : single
Beverly Glenn Copeland : Sunset Village : Transmissions
Soundwalk Collective w/ Patti Smith : The Rat : Peradam
Mr Gnome : Be Here Now : The Day You Flew Away
Always : Dittomaster : single
Katy J Pearson : Something Real : single
Jules Shear : Smart : single
Jim White : The Mystery Of You : Misfits Jubilee
….
Hour 2
ARTIST Â  Â  Â  TRACK Â  Â  Â  Â ALBUM
Sharon Jones & The Dap-Kings : This Land Is Your Land : Just Dropped In (To See What Condition My Rendition Was In)
Young Jesus : Faith : Welcome To The Conceptual Beach
I Don't Know How But They Found Me : Leave Me Alone : single
Alex Izenberg : Requiem : Caravan Chateau
Andwella : Mississippi Water : People's People
Cherry Ames : Golden Boy : No Brakes
Sego : Life With Pam : single
Deep Jazz : Mystic Sky : Peace Chant / Raw, Deep and Spiritual Vol 2
Vampsyche : Rendezvous : single